By Becky Gillette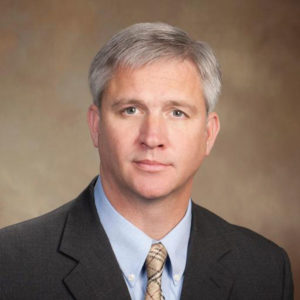 It is hard to overstate the importance of the 1-269 corridor scheduled to open in October in Northwest Mississippi and part of Tennessee. The interstate that will bypass congested Memphis will connect 1-55 to 1-22 and 1-72. That will not only save time and fuel for travelers, but be a huge boon to economic development. And it will also make the entire region safer by taking truck traffic off smaller local roads, said Northern District Mississippi Transportation Commissioner Mike Tagert.
"It is good for economic development, warehousing, logistics, and manufacturing," Tagert said. "But this particular connection will also make the entire Mid-South a safer place. DeSoto and Marshall counties are growing quickly. Larger trucks not having to navigate through local roads and streets will be so much safer for local communities."
The project is also noteworthy because in recent years building new interstate connections in the country has been rare. Part of that involves the long years of planning necessary, combined with the cost. The total cost of the 1-269 project is $640 million, with that being funded through state and federal sources.
Tagert said the economic development opportunities that come with a fully controlled interstate are practically unlimited. The new stretch of road in Mississippi covers 25 miles with an addition five miles on Tennessee side.
"The particularly section we have built in Mississippi contains 13 new, fully controlled interstate interchanges which are epicenters of opportunity from the economic development standpoint," Tagert said. "Economic developers will confirm there has been a lot of interest and plans for those interchanges. Many of your developers, whether in manufacturing, warehousing or logistics, would prefer to have interstate access and control. It creates a great opportunity for future growth in DeSoto and Marshall counties. It can only be positive for the whole state. Tupelo fits on new 1-22 corridor. We went through the upgrading process to bring that up to interstate standards. That entire route has full control interstate access."
Tagert said this is a monumental project that began with the planning process back in the 1990s.
"It is a great example of vision and persistence and shows what you can do and what you can build when the resources are available," Tagert said. "The funding mechanism for this was authorized somewhere around 2008, and construction began in 2011. It has had its ups and downs. But, overall, it has gone well for a project of this scope and scale. It is opening a year earlier than initial projections."
Lyn Arnold, President/CEO, Tunica County Economic Development, said the opening of the remainder of the I-269 loop will have an immediate and positive impact on Tunica County—particularly for people traveling from the Atlanta and Birmingham markets.
"The new access will reduce travel time to Tunica from these areas by more than an hour," Arnold said. "For anyone traveling from East Memphis and I-40, the new road will provide quicker and safer access to Tunica for visitors, employees and businesses. Anytime new interstate access is opened in a community, this enhances a community's ability to attract new business and industry. We expect I-269 will make us more competitive in economic development."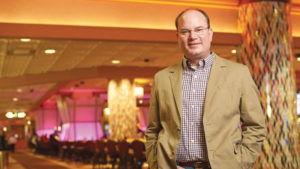 Webster Franklin, President and CEO, Tunica Convention and Visitors Bureau, said the 1-269 project has been one over the past 15 years has played a critical importance in the overall growth and development of Tunica.
"When the portion from Highway 61 to I-55 opened eight or ten years ago, that gave our destination direct interstate access from Highway 61 to 1-55, which played a critical role not only bringing tourists to the area, but also economic development projects," Franklin said. "Those included the opening of Schulz Extruded Products in Tunica and FEUER Powertrain, a $140-million project that created 300 jobs. The opening of the initial portion of 1-269 was critical in those companies deciding to locate here in Northwest Mississippi."
Franklin said all visitor coming from east to west will now have direct interstate access to Tunica. Visitors form Birmingham, Huntsville, and Decatur in Alabama, and Nashville and Jackson, Tenn. will now have a safe, faster road to travel with no stoplights.
Sports betting has recently opened at Tunica resorts.
"We anticipate that the opening of 1-269 combined with the new gaming product of sports betting will be just another reason for visitors to come and enjoy the amenities that Tunica has to offer," Franklin said. "We here at the CVB and our eight casinos are planning a multimedia advertising campaign to make people aware of these new developments in these markets. It is the only destination in the Southeast Conference other than a few other places in Mississippi that will allow people to come place a bet on their favorite team. We think this addition will bring more people to the area and we think it will be a younger demographic because of their interest in sports."