Rolling Fork Tornado Devastation Brings Massive Government and Private Help
By Becky Gillette
The images of Rolling Fork before and after the EF4 tornado that hit at 8:02 p.m. Friday, March 24, showed such complete devastation that this small Delta town was the focus of international news coverage including in Australia and England. Very little in the way of intact housing or infrastructure survived. The same supercell that caused the Rolling Fork/Silver City tornado spawned two EF3 tornadoes that struck Winona and Amory. There were twenty-five deaths in the region attributed to the storm.
While nothing could turn back the clock to what Rolling Fork was before the storm, a tremendous amount of government and private assistance has put the community on a strong road to recovery.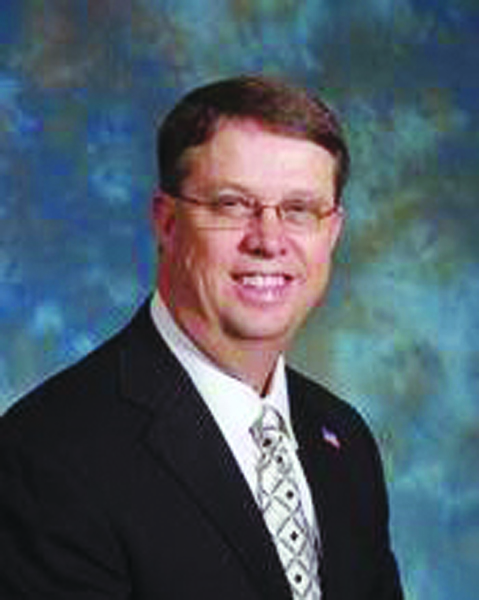 "I am extremely, extremely grateful with how everything has gone," says Bill Newsom, President of the Sharkey County Board of Supervisors, two weeks after the storm hit. "We had visits from the President of the U.S., the governor, and top officials with the Mississippi Emergency Management Agency, the Federal Emergency Management Agency and U.S. Housing and Urban Development. FEMA has been in town since that Saturday morning after the storm."
In addition, utility crews converged on the town to restore electricity, and volunteers have come from far and wide, including many from out of state. One is a food vendor.
"I haven't had to worry about something to eat, and it is really good food, too," says Newsom. "We are all very grateful for that. My Sharkey County Emergency Management Director Frank Eason and Assistant Emergency Management Director Natalie Perkins have been working long hours to help coordinate the recovery. Everybody has manned up and done very, very well."
The BOS quickly held an emergency meeting and awarded contracts for debris removal with FEMA's blessing for reimbursement. Vegetative debris is being hauled to one site where it is being burned, and construction and building debris is being taken to the Sharkey County landfill.
The county received help from other Delta counties replacing equipment that had been destroyed. Washington County sent a garbage truck, DeSoto County donated three pickup trucks and Yazoo County sent five dumpsters. The Mississippi Association of Supervisors also helped.
"The support from other counties has been amazing," says Newsom. "And all of our churches have been there in every way. We have had mountains of donations. The utility workers here are working long hours trying to restore power, gas, sewer and water. The tornado took a whole water tower down. Insurance adjusters were in here a couple of days after search and rescue was completed. Farm Bureau and, I imagine, other insurance companies were all around town with adjusters delivering checks on the spot. People were able to make applications to FEMA for assistance."
One thing most people in Rolling Fork, population 1,883, will never forget is the visit by President Joe Biden and his wife, Jill. President Biden asked Newsom how long he had been a supervisor and how his home repair work was going.
"I said, 'I don't know. It was heavily damaged. I only get home at night'," says Newsom. "My wife is handling things. He asked the name of my wife, Sharon. He turned to a Secret Service agent and said, 'Give me your cell phone.' He called my wife. He was very warm, very caring; it was a good call. The last thing he said to Sharon was, 'We're going to take care of you, kid.' Then, he said that he was going to hand the phone to someone who could confirm he was Joe Biden, the President, and he handed the phone to me. That is a story my wife and I will cherish for a long time."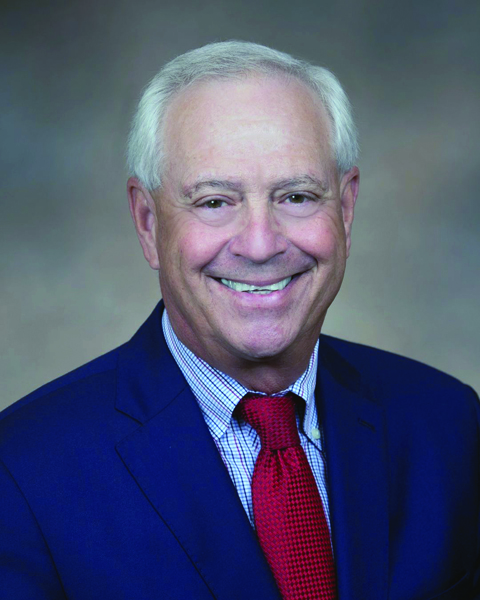 Fred Miller, a former mayor and a director with the Bank of Anguilla, said in a small community like Rolling Fork, everyone knows each other. He says people were in shock and grieving for the friends and relatives they lost, in addition to losing their homes, schools, businesses and churches.
An estimated eighty to eighty-five percent of the homes in Rolling Fork had severe damage or were destroyed in the tornado.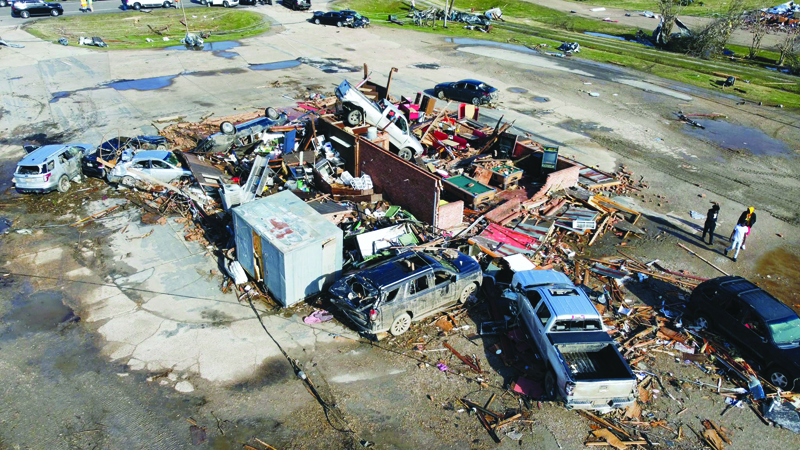 "Right now, families are just trying to adjust to living conditions wherever they can stay right now, either living with family members or hotels out of town," says Miller, who is also a director of the Federal Home Loan Bank of Dallas. "Many people here work from paycheck to paycheck and didn't have insurance on their buildings. But the emergency proclamation from President Biden frees up federal funds to help people who were not insured. As far as folks needing to rebuild, we know the federal assistance programs will help us."
Miller says the Federal Home Loan Bank of Dallas is supportive of rebuilding. Assistance in the form of low-interest loans is available through the Small Business Administration.
Miller and his wife weathered the storm in a bathtub at their home with covers over their heads.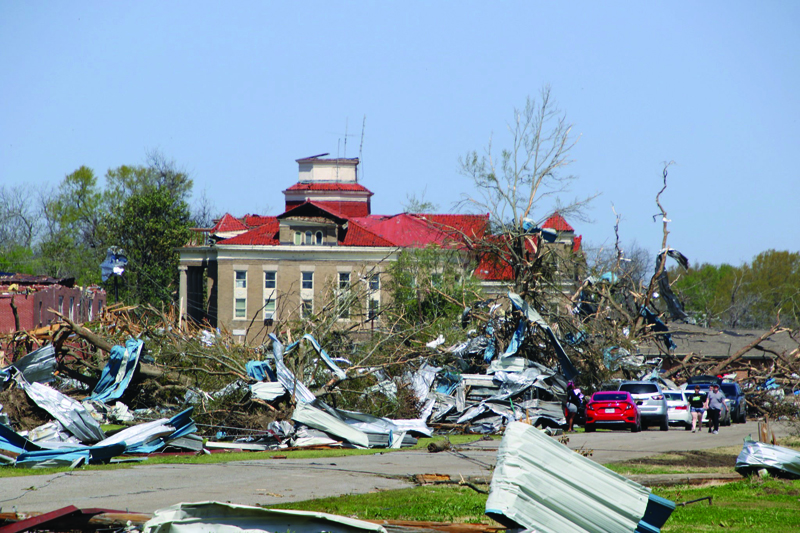 "The storm traveled so fast," says Miller. "We took a look outside after the storm, but we couldn't see much because it was completely dark. The next day, we were stunned by the devastation. The path of the worst destruction was on the other side of Rolling Fork Creek from us. The Episcopal Church Chapel of the Cross was flattened. The buildings that were totally destroyed included Service Lumber Company, so there isn't even anywhere to buy plywood and other building supplies locally."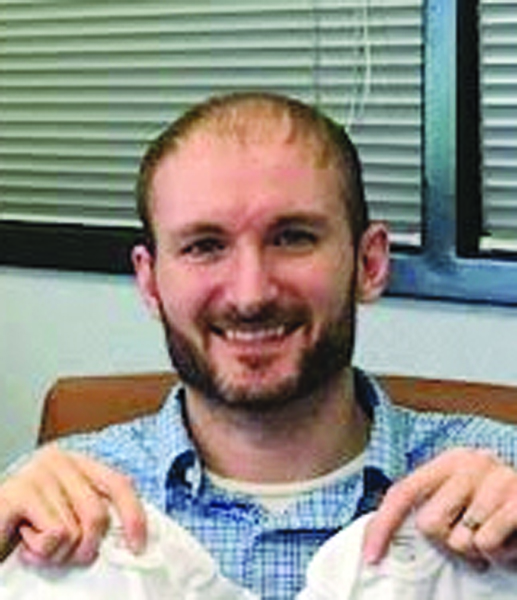 David Cox, lead meteorologist with the National Weather Service in Jackson, says situations like these with really intense tornadoes are tough.
"What we are here to do is warn with information as best we can," says Cox. "The Rolling Fork/Silver City tornado also hit the Tchula area. The EF4 tornado had winds of up to 170 miles per hour and traveled on the ground for fifty-four miles with a maximum width of three quarters of a mile. The tornado was on the ground for a little over an hour. To be on the ground over an hour is definitely a long time.
Cox says it takes very significant winds to collapse a water tower, and many things were thrown considerable distances.
The same storm cell hit Holmes County with an EF3 tornado on the ground for twenty-five minutes that destroyed multiple homes, a 100-year-old church and the Blackhawk School. It hit the southern side of Winona causing considerable damage before lifting.
Cox says there has been quite a bit of tornado activity in the Southeast so far this season. He says locations close to the Gulf of Mexico have higher moisture and strong winds on top of that.