Longtime Clarksdale Entity Under New Ownership
By Catherine Kirk
When Clarksdale natives Tate and Chelsea Antici graduated from college and moved to Nashville, Tennessee, it wasn't in their plans to return to the Mississippi Delta. But after twelve years of living in the Music City, the Hopson Commissary went up for sale, and it was an opportunity the couple says they couldn't resist.
"We really had no plans to come back until Hopson was up for sale," says Chelsea. "We both saw it and couldn't stop talking about it, so we decided to just go for it."
"Anybody from here knows about Hopson. It's a place that's special to everybody in this town," says Tate.
What started as a farm that eventually turned into an antique store, and later a bar and event center, Hopson has a long and rich history and will continue making new memories under its new ownership.
"There's so much stuff that's been collected over 100 years that's just amazing. People come in and get to look around see all the history," says Chelsea.
Now renamed as Hopson Hospitality, Tate and Chelsea said their main goal is to welcome locals and visitors alike to experience the cultural and musical experience of the Mississippi Delta by hosting private events, festivals, tours, and more.
"We're trying to create a space for people to come and enjoy the history and the culture the Delta, and make it a place where local chefs and artists can come and share their talents," says Tate.
Every Monday, Hopson Hospitality hosts events open to the public, which has included a local chef catering dishes, local artists displaying their talents, yoga lessons, and more.
"We have that space that they can use, and we make an event out of it. We hope to just keep adding more and more of those type of events," says Tate. "We want this to show people there's a lot to do here and we want to make that more public."
Another way of hosting visitors is with The Loft, which is a place of lodging only steps away from Hopson Hospitality.
The Loft at Hopson is a two-bedroom, one bath with a full kitchen, large living room, gas fireplace, and a long front porch with rocking chairs. Bookings can be made through Airbnb and Vrbo.
Coming soon, the Anticis plan to open the Hopson Market, a place where they will sell locally produced farm fresh eggs, produce, specialty foods, art, and music—as well as antiques, blues memorabilia, and merchandise.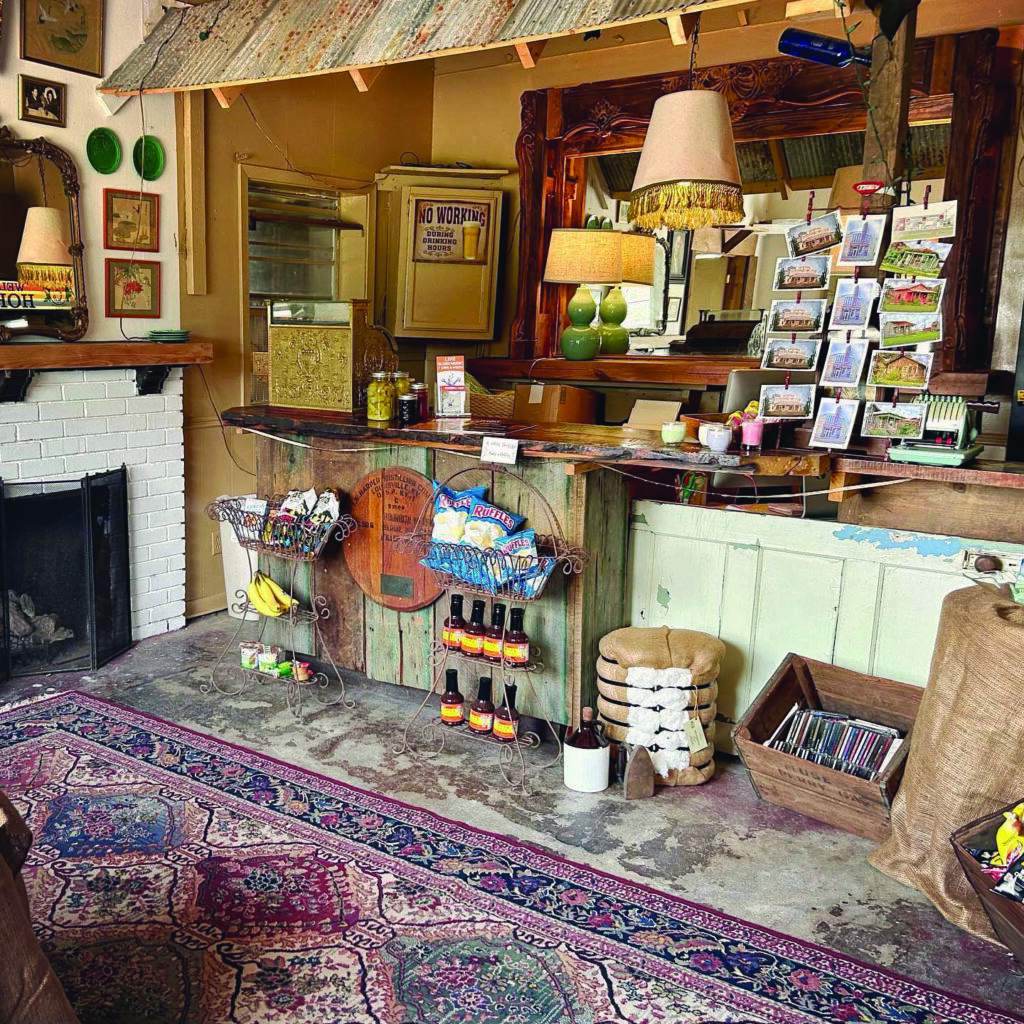 "We hope to eventually do some lunches in there for the workers in the area. There's a lot of farming going on in that area," says Tate.
In the first decades of the 20th Century, the Hopson Plantation spearheaded the adoption of mechanization for large-scale commercial agriculture in the Delta, becoming the first plantation to use a mechanical cotton picker, according to Hopson's website, hopsonhospitality.com
These technological advances coincided with and helped further the decline of the sharecropping system in southern commercial agriculture.
By1950, the Hopson Plantation had become fully automated, and all elements of premechanized production had been eliminated. As a state-of-the-art operation, the plantation became a model for other plantations, and it remained a testing ground for agricultural machinery.
It operated as an independent commercial cotton farm until 1972. In the 1970s, Clarksdale's role in the development of blues music became more appreciated, and the Hopson Plantation began a second life as a tourist destination.