Helping Nonprofits that Serve the People of Northwest Mississippi
By Becky Gillette • Photography by Mark Thompson
Sometimes people aren't aware of exactly what Keith Fulcher does as president of the Community Foundation of Northwest Mississippi (CFNM) based in Hernando. His oldest son was sitting at the table one day and said, "You are just like Scrooge. Scrooge loves money. But you love money because you want to give it away to nonprofits who help people."
Fulcher says the Community Foundation operates on business principles that are equally effective for businesses or nonprofits.
Principle 1: Find the money
One of the most important things Fulcher does is search for wealthy individuals who grew up in the Mississippi Delta and Northwest Mississippi who are interested in helping nonprofits in one of the most impoverished areas of the country.
"Several years ago, I discovered the CEO of a Fortune 500 company who grew up in the Delta who no one knew about," says Fulcher. "That is what is the most rewarding, helping find someone with the financial capacity to give back and introducing them to a nonprofit that matches their interest. I think about how to support a nonprofit by introducing them to a donor interested in their mission. We are supporting the grassroots organizations helping people who live on dirt, gravel and blacktop roads."
Another example of finding donors was a meeting with African American ministers from Indianola who wanted to build a homeless shelter. Instead of hitting up the same local donors who frequently provide donations, he asked the ministers who they knew who had grown up in the Delta and went on to be successful elsewhere. By the end of the meeting, the ministers had named twenty wealthy African Americans who had grown up in Sunflower County that the ministers could invite to make a donation.
Principle 2: Be tenacious and bold
"Our goal is not to tell the nonprofits how to carry out their mission when they have done such a wonderful job but to give them the courage to make the ask and be bold," he says. "That is the name of the game when asking someone to make a gift. Ask seven times. Ask for a transformational gift, and ask for a worthy cause."
Fulcher guides CFNM in managing more than 300 donor-established funds that support 835 charitable organizations in eleven counties, as well as charitable programs established by the Foundation. The Foundation assists donors by providing a cost-effective and tax-efficient way for people to invest in charitable causes they care about the most. It granted $1.2 million to food banks during the pandemic, and is continuing to help the food banks meet their mission in an era of inflation that has resulted in costs for food that are estimated to be thirty percent higher than a year ago, according to the Mid-South Food Bank.
Fulcher has been president of CFNM for more than three years, and was previously executive director of the Delta State University Alumni-Foundation for fourteen years after serving two years as director of development for the DSU Foundation. He spent six years as principal of St. Joseph Junior High in Jackson and was a coach in Biloxi for a couple years before that. He has Bachelor's and Master's Degrees in Education from DSU.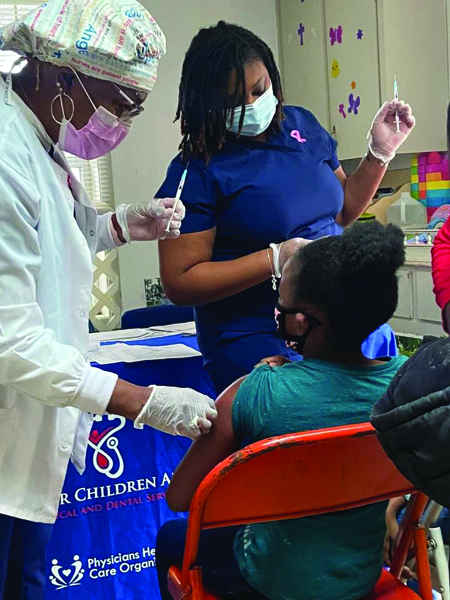 Principle 3: Remember your heritage
Fulcher has been raising money for nonprofits professionally for twenty-nine years, and credits his parents for being role models for his career.
"I grew up in Vicksburg and went through the Catholic school system which is important to my life. That is where I saw my mother volunteering for just about anything and everything having to do with schools and the church," says Fulcher. "A lot of that involved raising money and service. What I do now is the same thing my mother did. So, I credit my mother for this calling."
Fulcher frequently does public speaking and often shares that he is the grandson of an alcoholic, illiterate sharecropper from Yazoo County. His father didn't have shoes to wear to school until the eleventh grade. His aunt wore flour sack cloth dresses.
"My aunt was so embarrassed by the flour sack dresses," says Fulcher. "I grew up hearing my aunt tell stories of poverty and how she never wanted to go back to that. My mother had five in their family and they got a free pair of shoes once a year from the Salvation Army. She had to put cardboard in her shoes because of the holes. You hear those facts about your family and you know that somebody stepped up and helped them. Someone gave them a hand up and provided for their basic needs, resulting in a higher economic status in life for my brother and me."
Even though he has not personally experienced hunger, been without shoes or a roof over his head, he knows his parents, grandparents and his great-grandparents struggled. Regardless of skin color or geographic location, he sees his family in the people being helped by the nonprofits the Foundation supports.
"My heart aches from not being able to do more," he says. "That is why I am driven to help nonprofits."
Fulcher credits his father for setting a good example by working at Westinghouse in Vicksburg for forty-two years while working a second job running a projector at a movie theater. His mother worked part-time for an insurance company.
Principle 4: Focus on the long term
A major part of what the Foundation does is establish endowments that can provide long-term income and security for nonprofits. Endowments are made by long-term investments in the stock market. Earlier in the year, stocks were down considerably, and while there has been a recent rally in prices, stocks are still down about ten percent from a year ago.
Their investment strategy is long-term.
"Our funds are managed professionally by a firm out of Tupelo," says Fulcher. "Our investment strategy is based on historical data and market analysis. We are not looking at it year-to-year, or quarter-to-quarter. The endowments are in perpetuity. An endowment of $1 million would pay out $50,000 annually averaged over the long term. A half million endowment would pay out about $25,000 per year."
Principle 5: Feedback, feedback, feedback.
They use three criteria when considering potential donors to work with. 1. Financial capacity. 2. Linkage to the community or need. 3. Interest. Stewardship of a gift, regardless of the amount, gives a person the greatest joy in the use of their financial resources.
They work with nonprofits to make sure donors are aware of the good work done with their contributions. Donors get tax advantages, but they also need to know that their money is being used wisely and effectively. Social media has provided even the smallest nonprofit with a voice to the world in addition to the traditional letter in the mail. Donors need to be thanked within forty-eight hours of making a gift and thanked seven times before asking for the next gift. Feedback is the most effective motivation for a gift renewal.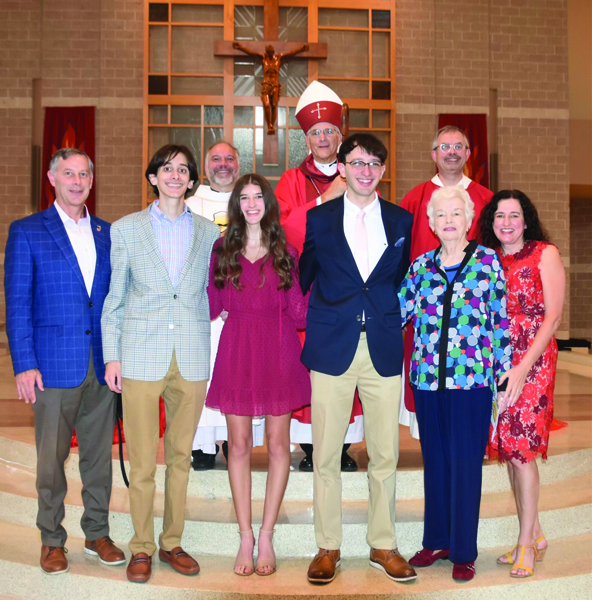 Principle 6: Ask for something other than cash
Donations aren't always in cash. About ninty percent of the wealth in America is in something other than cash.
"Some nonprofits make the mistake of only asking for cash," says Fulcher. "The bigger money is in estate gifts, real estate, stocks, jewelry and even cryptocurrency. I believe we were one of the first foundations in Mississippi to accept cryptocurrency donations. We can convert any assets into cash to create an endowment. In 2021, they had a great year based on the stock market and on contributions. Their assets grew to $38 million as of December 2021. Their goal is $50 million.
Principle 7: Know where you are going.
"Just like a business, we have a strategic plan financial goal," he says. "We were founded in 2002 and the first grant was only $250. Now we average $2 to $2.5 million a year in annual grants. We have granted out a total of $35 million to more than 800 nonprofits in twenty years. That is just phenomenal. We want our total endowment assets to grow to $50 million and at the same time we want our total grants going out the door to increase."
Principle 8: Create coalitions and partnerships.
"We are all about quality of life, and that means jobs and economic opportunities," says Fulcher. ""It also means helping to care for basic needs. During the pandemic we learned 25,000 school children in public schools in our eleven counties would be without breakfast and lunch during the Covid shutdown, so we created the Feed Northwest Mississippi Fund and raised about $600,000 that was matched by the Maddox Foundation to feed children. We are helping with repairs to make homes livable in the Mississippi Delta. We are working with Entergy on energy efficient kits for homeowners in need."
Costs for gasoline, electricity, natural gas, medicine, groceries and other supplies have been hit hard by inflation with the poorest families the most impacted. Food banks in the area have reported that demand is increasing while costs have skyrocketed. Some pantries are reporting bare shelves and/or not being able to provide protein.
Principle 9: Create distinction in your mission.
"Our mission is focused on one of the three poorest regions in America," says Fulcher. "Quitman County just got its first grocery store after several years without one. Anyone who has worked in the Mississippi Delta understands the problems in rural communities with no public transportation, no taxis, and many people with no cars. How can they get to work, the grocery store or the doctor's office? I don't think most people outside the Delta understand the dynamic challenges of the Mississippi Delta."
Rents and prices for purchasing a home have also gone up. Adequate housing is one of the top determinants of health.
"When people live in rundown housing, it impacts their health," says Fulcher.
Healthcare and education are two major areas of focus for the Foundation. And they put a big effort into building partnerships, coalitions and consortiums to address such causes. They are partnering with a for-profit, a non-profit, a bank, a national foundation, and a community college to address substandard housing in their counties.
"We play a major role in bringing others to the table who have interest in similar causes," says Fulcher. "We have held forums like a recent virtual workshop called Food is Medicine, which featured nationally known speakers. Our latest in-person forum on broadband held in Cleveland was the first statewide broadband forum, had about seventy-five people who attended. We are partnered with the state broadband office called BEAM, the Delta Directions Consortium, and the Maddox Volunteer Center, in addition to the Lyric Hotel."
Principle 10: Focus on financial stability
"The Community Foundation has an extremely low overhead for administration," says Fulcher. "Our employees primarily spend their time working directly with the grassroots nonprofits. Our revenue streams allow us to remain focused on how to help others."
CFNM has only one major fundraiser for the organization per year. The 2023 theme for the Crystal Ball Gala (Crystalballgala.com,) is "A Night in Havana!" The event scheduled Jan. 21 at The Arena at Southaven is expected to draw about 1,200 people. The gala normally raises about $150,000 to $200,000. The event will honor Erin and
Ben Napier from Laurel as the STARS OF HOPE recognizing their mega-hit show on HGTV called "Home Town".
Principle 11: Care for your family first
Fulcher and his wife, Anne, have two sons at Mississippi State University and a daughter at Hernando High School. He is a runner who likes to participate in 5K races. He enjoys growing tomatoes and other vegetables, and researching his Lebanese and European relatives. He is a volunteer with the Boy Scouts Chickasaw Council, Girl Scouts Heart of the South and the Diocese of Jackson Catholic Foundation.
Principle 12: Always have a call to action
That is probably the most important step that many nonprofits omit. They tell a good story, but omit how a donor can take action.
For more information on the causes supported by the Foundation, visit the website cfnm.org/ or use the camera on your smart phone to scan the QR code below. CFNM is also on Facebook and Flickr. Fulcher can be reached at kfulcher@cfnm.org to make a gift or to discuss an endowment.