Successful Cotton Marketing Cooperative for a Century
By Becky Gillette
Only one half of one percent of American companies survive to celebrate their 100th anniversary. Staplcotn, a regional marketing cooperative representing about 7,000 members who produce cotton throughout the Southeast, has reached that milestone this year because the company has not only been able to satisfy the expectations of its members, but just as importantly the expectations of its mill customers, said Woods Eastland, a former president and CEO and former Board chairman of Staplcotn whose involvement with the company began in 1978.
"By providing cost effective services, building trust and confidence in the cooperative, and by exhibiting exemplary standards of business and personal conduct,
Staplcotn has become the provider of choice to many of the mills of the world," says Eastland. "Adhering to these principles has helped to attract increased volumes of bales for marketing, while at the same time increasing demand from mills for Staplcotn's shipping services. Staplcotn has also become a trusted source with the U.S. Department of Agriculture."
Eastland says that from the beginning, the focus of the cooperative was to move up the supply chain therefore increasing income to members. Staplcotn marketed more than 156,000 bales in its first year and as many as 4.4 million bales in 2004. In recent years, Staplcotn has marketed between 2.5 and 3.5 million bales.
"Not only do the producers own the company, but the company is established and positioned to add value by being the middleman," says Staplcotn President and CEO Hank Reichle. "If you look back over the history of how Staplcotn was founded, a farmer got together with some other farmers in the area to figure out a way to go farther up the supply chain instead of just taking what prices were in the spot market. Today we sell our member's cotton to the end user (spinning mills) in twenty countries."
The nation's oldest cotton growers' cooperative, it is also sometimes the largest.
"Some years we are the largest and some years we are not," says Reichle. "It basically depends on how much is grown in a given year in the Southeast compared to Texas."
When a grower signs up with Staplcotn, all the marketing efforts are turned over to the cooperative.
"You never have to go out and find a buyer," says Reichle. "It is easier than growing grains where you have to figure out how to store the grain or where to deliver it, and where and when to sell it. It is a less taxing marketing model with a cooperative."
Cotton has been in competition with synthetic fibers ever since those were invented in 1935. Cotton has seen its share of fiber consumption steadily erode since the 1960's as synthetics gained traction in the global apparel and home textiles market. Over recent decades, new technologies in synthetics have exacerbated cotton's decline in share. Price can also contribute to lost market share as it did significantly in 2010-2011 when prices of cotton moved up considerably compared to synthetics, making cotton less competitive.
"Blend changes can be a market changer," he remarked.
Reichle said that despite the long-term trend, lately cotton appears to have been holding its own.
"Coming out of the pandemic, it looks like that continual loss of market has slowed," says Reichle. "Every year there are more people in the world, more beds to sheet, and more backs to clothe, but in recent years more product was being made from synthetics. It looks like we are holding our own now. The fiber market grows as world economies and populations grow. If we can hold our market share in an increasing pie, cotton consumption will grow faster than in the past."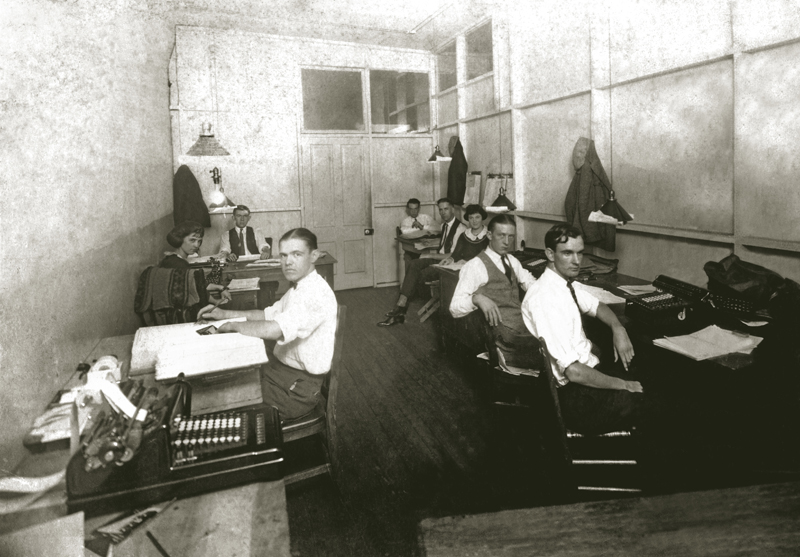 The forecast is that world cotton consumption will reach 124 million bales this year. Reichle says it would be nice to punch through that barrier. The first time that consumption reached 124 million bales fifteen years ago, there were about a billion less people in the world. But if demand does go above 124 million bales, it will be a challenge to grow that much cotton.
"Cotton has lost acreage because prices for grain have been up," says Reichle. "As long as there is good, solid demand for cotton, cotton prices must be competitive with other row crops for acreage."
When this article was written in mid-October, cotton had seen a twenty-cent increase in only two weeks reaching $108.93 per bale, the highest prices seen since September 2011. The current high price of cotton is attributed to tighter supplies and better demand.
In the past couple of months, the Chinese market has been increasing and speculators have been buying cotton futures, as well. Reichle said good demand and higher internal China prices increase global and U.S. market prices. But variables like weather can influence prices too.
"We are in for a lot of price volatility in cotton," says Reichle. "Prices are high for a reason."
As long as yields are not a disaster, farmers should be getting considerably higher cash revenues for their cotton than in the past few years, Reichle says.
"The crop in our trade territory, the Southeastern U.S., is in pretty decent shape, but every day that it rains makes the situation less promising," he says. "We have had some untimely rains, but I don't think it has been a disaster. We just need a break in the weather to get out there and harvest quickly. We have been relatively lucky with hurricanes so far this year. If we can continue to avoid those, we will have at least an average crop. With an above average price, it should mean a pretty good year."
Generally speaking, demand for cotton is good. But Reichle says there have continued to be supply chain disruptions related to the pandemic. If a consumer goes to a store today, the odds are they will find a much lower selection of products than in the past.
"Supplies are low on just about everything," says Reichle. "Many of our customers are half a world away. This is a bulk commodity, and it takes a lot of trucks, railroad cars and shipping container space to get our supply to most of our users a half a world away in Asia. Supply chain challenges are a complexity our industry is dealing with as are most. Not everybody is back to work. Not every business is back to full staffing power. We are trying to move more goods and services through the existing infrastructure and, in some cases, the infrastructure is not back to full capacity."
Staplcotn employs 177 people, with 122 of those based in Mississippi. For more information, visit staplcotn.com.